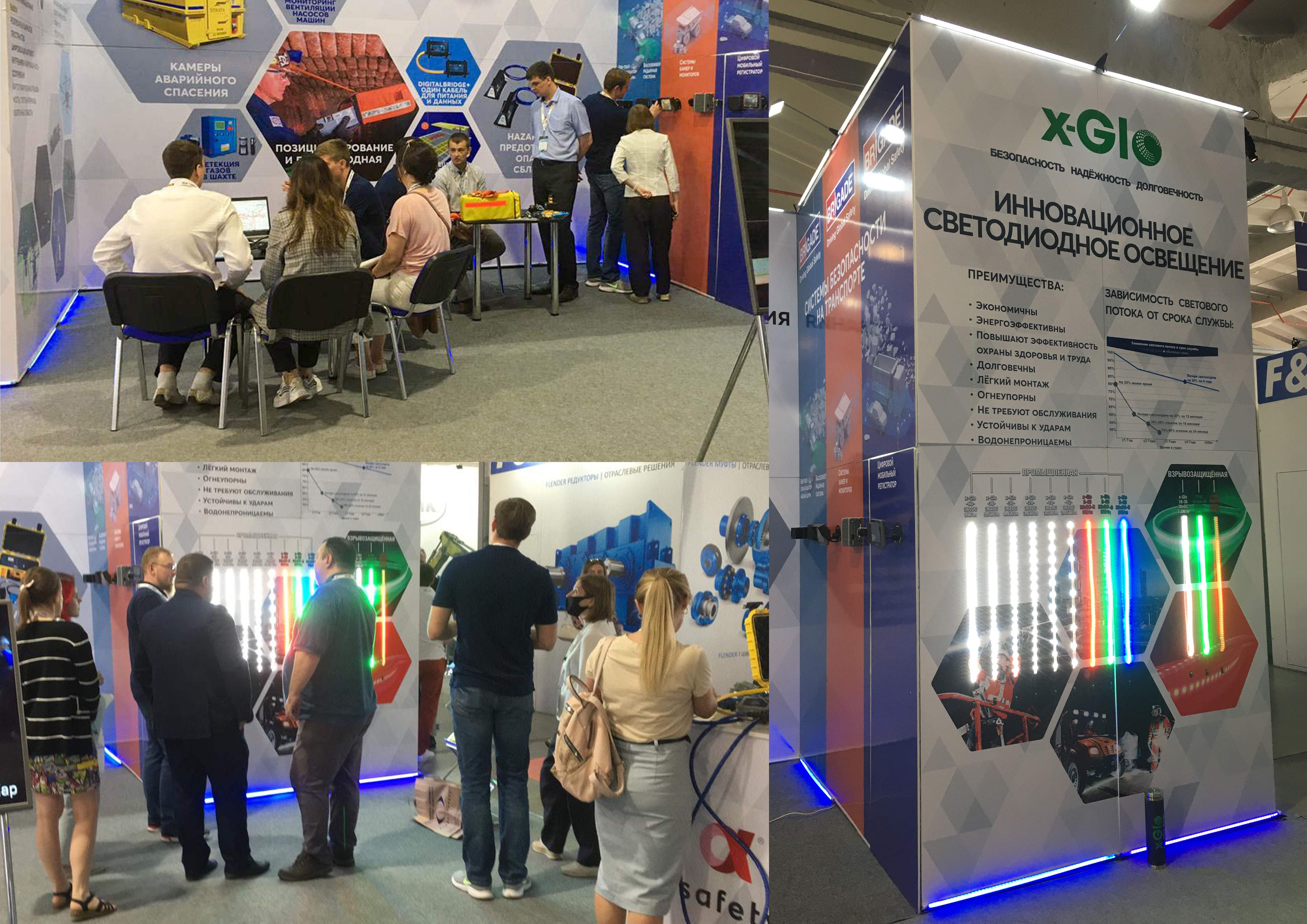 Alpha Safety Exhibition Novokuznetsk
Recently our Russian distributor Alpha Safety hosted x-Glo exhibition at the biggest and most important trade fair for the Russian mining industry.
The UGOL ROSSII mining shows main focus is on coal mining. This is because the Kuzbass region is the place to be for the coal mining industry, contributing a total of two thirds of the 372 million tons being mined since 2015.
As well as a focus on the latest Technology and trends within the industry, this is the perfect show for the world's first ATEX & IECEx certified Hazardous Area strip lighting system called x-Glo Exm.
Manufactured specifically for hazardous areas to ensure a safer work environment in both the mining and oil and gas industry.
We are so proud of our Alpha Safety Team on the immense growth over the last four years, we are not surprised as Alpha Safety has always shown a high level of drive and determination to bring their clients the best possible solutions.